Clayton Siding Installation - MW Roofing LLC
Call (302) 838-7663 Today for a Siding Installation Contractor in Clayton DE 19938

Best Clayton Siding Installation in Delaware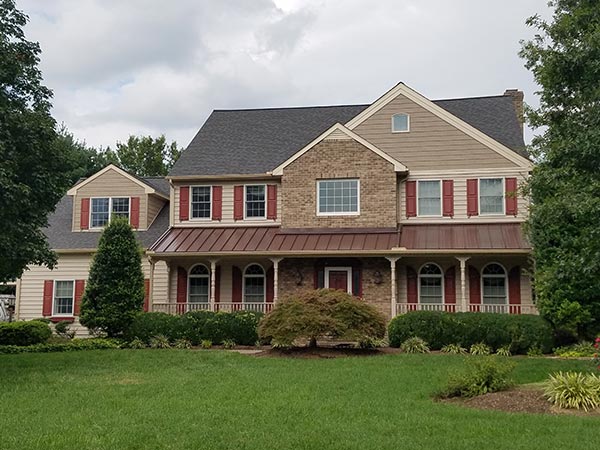 If you've been considering getting new siding installed on your home, but don't know where to start, call MW Roofing today. Our expert siding installation contractors will help you every step of the way. We offer siding products from the best siding manufacturers in Delaware. All of our siding installations are top-rated, high quality products from CertainTeed, Georgia-Pacific, Mastic, and James Hardie. We have the siding styles to match every exterior.
In Clayton DE, our contractors specialize in vinyl siding installation. Our siding installation company also specializes in installing foam-back insulated siding, cement fiber board siding and decorative accent sidings such as cedar shake. No matter what your budget, our siding installation contractors will discuss the most beautiful, durable and affordable options for your property. Increase the curb appeal of your home today by requesting a free estimate from MW Roofing today.
Clayton Siding Installation Contractors
The siding contractors at MW Roofing are highly knowledgeable about the siding installation process and the siding products that we can install on your home. Each of our siding contractors can discuss the durability of the siding options you are considering. Whether your are interested in vinyl siding that is resistant to high winds or shakes that will never need a new coat of paint, call our expert siding installation contractors today to learn about the full series of siding products available in Delaware.
In addition to understanding the siding products available, our siding contractors can also install soffit, fascia and trim on your home. These accent pieces add the perfect finishing touch of originality to a property. In Clayton DE, a wide range of colors and styles are available to our customers. Whether you are considering trim, soffit and fascia or any other exterior accents, our siding installation experts are more than happy to discuss which options are best suited for your home.
Clayton Siding Installation Company
MW Roofing is a siding installation company that goes above and beyond the competition. With every siding installation in the Clayton DE area, our contractors install Tyvek house wrap with specification cap nails before moving on to the siding itself. In addition, our siding company can provide flashing details and custom-fabricated drip caps above windows. If you have any questions, our siding installation contractors are eager to explain all of the materials and services included in your purchase, and will never employ high-pressure sales tactics.
Our siding installation company understands that upgrading your home's exterior is a big investment. For your convenience, we offer payment plans and financing. With each of our siding installation projects in Clayton DE, we also provide a workmanship warranty in writing. As a family-owned company, our goal is to satisfy the customer and address all concerns that may arise throughout the duration of your siding installation.
Beyond Clayton Siding Installations, MW Roofing Also Provides:
Roof Installations
Roof Replacements
Siding Installation
Window Replacements
Door Replacements
Attic Insulation
Downspout & Gutter Installation
Interior Remodels
Decks & Season Rooms
Metal Roofing Installations & Replacements
If you are in need of Clayton siding installation contractors or are searching for Clayton siding installation companies for a residential or commercial property near Clayton DE 19938, call MW Roofing LLC today at (302) 838-7663 or fill out our contact form here.