Smyrna Roofing Contractor - MW Roofing LLC
Call (302) 834-7663 Today for a Roofing Contractor in Smyrna DE 19977

Best Smyrna Roofing Contractors in Delaware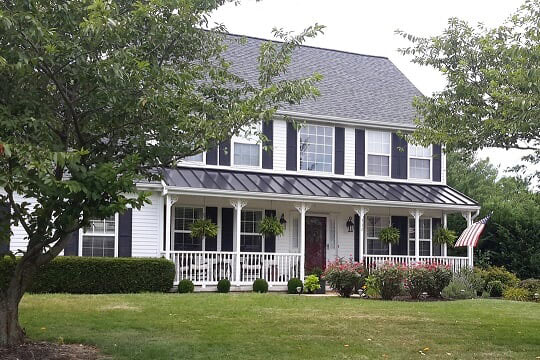 A leaking roof endangers your possessions as well as your family. If your roof is leaking, don't wait to get repairs. Call MW Roofing, the most trusted roofing contractors in Delaware. Our roofing company is customer-focused and keeps your best interests in mind. If your home or commercial property in the Smyrna DE area is in need of a few roof repairs, we will be more than happy to assist without pressuring you to purchase a new roof.
The roofers at MW Roofing can install a wide range of products from some of the most reputable roofing supply companies in the Smyrna DE area including: CertainTeed, TAMKO, Owens Corning and GAF. We have a variety of asphalt shingles and metal roofing options that will be sure to fit the style of your home or commercial property. Call our expert roofing contractors today to learn more about the roofing services and products we offer in Delaware.
Smyrna Residential Roofing Contractors
The roofing contractors at MW Roofing are knowledgeable about many of the roofing systems available to those residing in Delaware. Whether you're looking to redefine your home's curb appeal with a new roof or interested in seeking out a unique appearance for your home, our experienced roofing staff offer traditional asphalt roofing, metal roofing, slate roofing and even flat roofing. We can develop a roofing system tailored to your budget and goals. Call MW Roofing today to learn your options.
At MW Roofing, our roofing contractors understand that a roof repair or roof replacement is rarely a planned expense. Many times, roof maintenance is necessary after storm damages or when a leak has already occurred. In order to ease the burden on you and your family, our roofing company does not request payment until you are completely satisfied with your roofing project. We also offer financing and payment plans to our patrons in the Smyrna DE area. Call our experienced roofing contractors for more information.
Smyrna Commercial Roofing Contractors
For those in need of roof maintenance at their commercial property or place of business in the Smyrna DE area, MW Roofing is here to help. Our licensed roofing contractors live up to the CertainTeed 5-Star Select Shingle Master Accreditation. In order to receive this honor, roofers must pass both written and on-the-job exams that test their knowledge of roofing supplies and procedures. Additionally, our roofing company is fully insured and provides a variety of roofing systems including: asphalt shingles, slate roofing, metal roofing, and flat roofing systems.
Our team of commercial roofing contractors understands that it can be difficult to have roof repairs performed during the busy workday in Smyrna DE. As such, our roofers will work with you to schedule the best times for us to complete our job and will keep disruptions to a minimum. Our roofing contractors will be sure that your commercial property will always be appropriated cleaned up at the end of our project. Once your roof repairs or roof replacement has been completed, ask us about routine maintenance plans.
Our Smyrna Roofing Contractors Provide:
Roof Installations
Roof Replacements
Siding Installation
Window Replacements
Door Replacements
Attic Insulation
Downspout & Gutter Installation
Interior Remodels
Decks & Season Rooms
Metal Roofing Installations & Replacements
If you are in need of Smyrna roofing contractors or are searching for Smyrna roofing contractors for a residential or commercial property near Smyrna DE 19977, call MW Roofing LLC today at (302) 834-7663 or fill out our contact form here.